Rewards are a helpful way of motivating your child. We believe each child is motivated differently. That's why we allow you to set a individual reward for your child.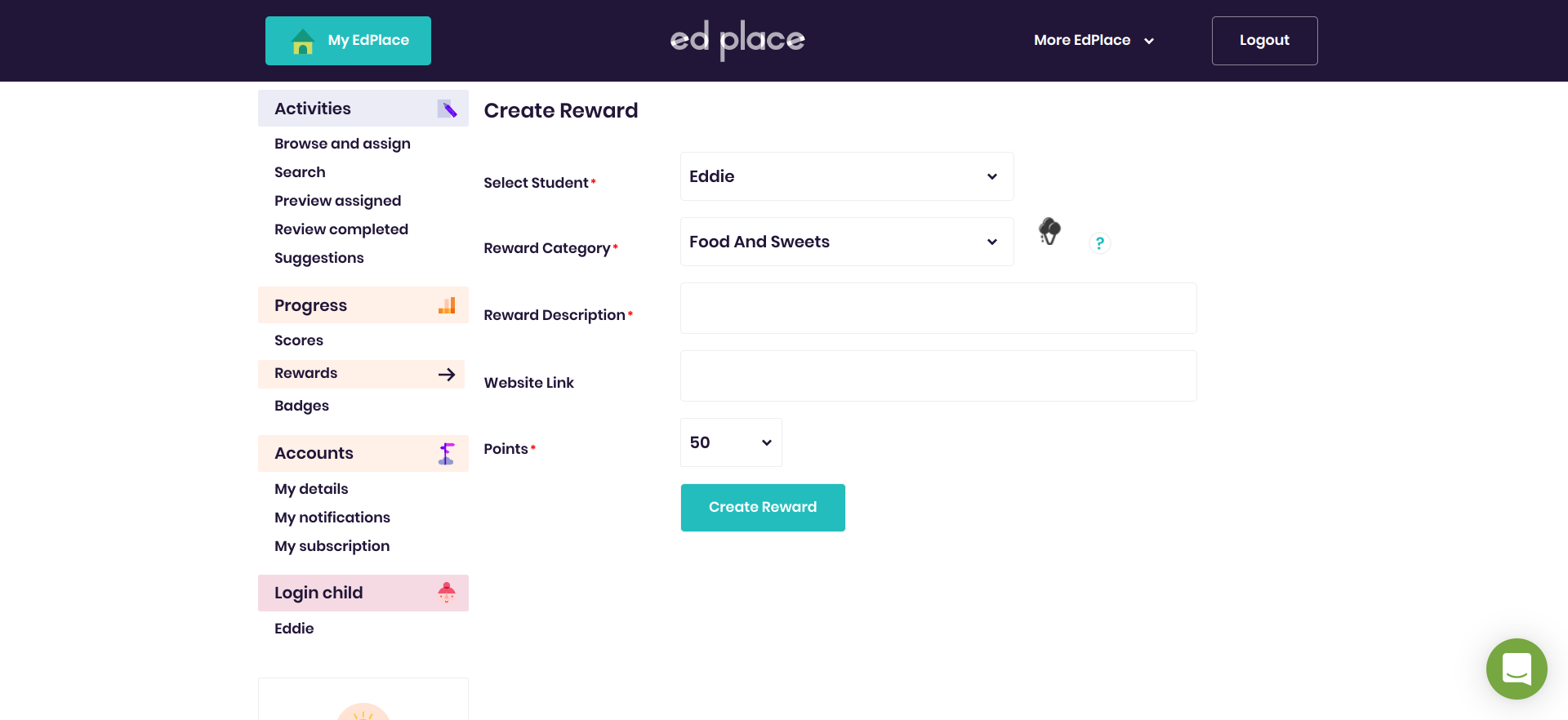 To set a reward follow these simple steps:
1. Go to your Rewards page and click +Create Reward
2. Select the child you want to set a Reward for
3. Enter a Reward description. This can be whatever you think motivates your child best. Such as "Trip to the cinema", "Half an hour on Xbox" etc...
4. Enter a website link. You don't have to enter a link but if you want to direct your child to your reward you can do so here. For example "Trip to the cinema" could be a link to the movie trailer
5. Enter the number of points required for the Reward. Each correct answer is worth 1 point. It's up to you how generous you want to be with points!
(NB: The number of points you enter relates to the points that the student will earn from then on. For example: if your child already has 50 points and the reward is set for 100 points, they will reach the reward when they have earned 150 points.)
6. Finally click Create Reward
When your child goes to his or her account they'll be able to see the Reward and how many points left to get it.